ああ...Have You Tried Everything?
If you have oily prone skin and breakouts, you will be in front of the mirror, All Night......Not only feel helpless but also worrying about your job the next day. "How will your colleagues and manager react to your LOOK? and talking behind you???"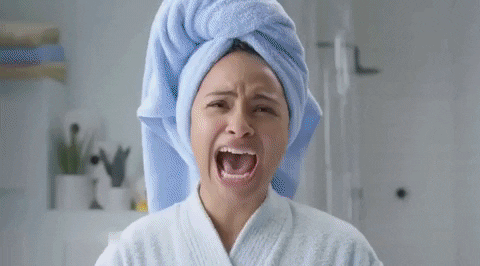 AND......the STRESS you have from your work, school, relationship, and life can cause more inflammation and loss of collagen in your skin, which can make you look OLDER, more tired, and less vibrant......What's even more frustrating is after spent so much money on skincare...None of them worked!
My Skin problems have made me look UGLY, have NO Confidence, and REALLY UNHAPPY Everyday!
Introducing...
SkinNelle™️ Photon Mask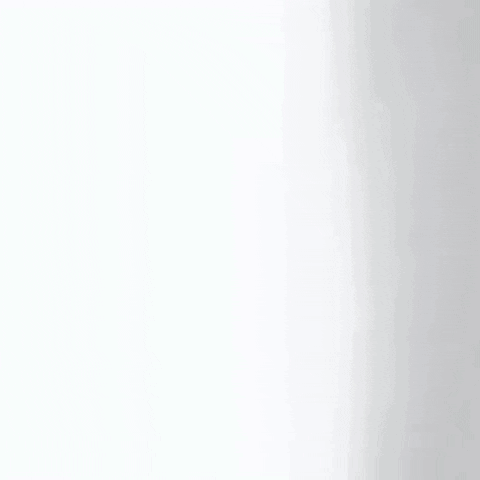 SkinNelle™️ Photon Mask Providing the optimum solution for beauty care.
Utilizing NASA Space Technology - the LED light therapy. The light activates photoreceptors in skin cells, producing energy that gets absorbed by skin components, to beautify your complexion.
The lights produce 7 different colors that you can switch through, each color has different energy that benefits particular skin conditions. It helps to enhance collagen production, scar healing, blood circulation, clear acne, and reduce redness and pigmentations. Most importantly, it is safe to use with no negative or harmful side effects. 
SkinNelle™️ Photon Mask is amazing for helping ladies getting the maximum of full spa-like treatment. It is a new LED solution that is proven to show visible results in just days and 1-2 weeks. It is adjustable to fits comfortably to a variety of head shapes, while you can reading messages and texting on phones at the same time. So whether your skin problems are different and at different ages. Our mask is a MUST. 
FEATURES:
Delivery Results
Photon lights can kill bacteria-Directly by using the bacteria-sensitive blue light, Clearing your Face almost immediately. With different colors in Red, It can direct effect on collagen stimulation and blood circulation resulting DIRECT decrease in your fine lines & Wrinkles, making your face looks Tighter, Smoother, Brighter, and YOUNGER.
Save Time
We are NOT using chemical lotions that take HOURS for skin to absorb, DAYS for the body to react, and MONTHS to see some improvements.
Using SkinNelle™️ Photon Mask Some reports seeing results in just 2-3 days, while most start seeing a turn in around the second week. FROM Chemical to Light, we are targeting specific locations of your skin tissue by stimulating light energy. We DIrectly make the skin react and cure itself. Thus, the results happen ALOT faster than other chemical products, some results almost Over Night and Immediately.
Acne Breakouts: 2-5 Days
Redness/Inflammation: 3-7 Days
Skin Eczema: 5-7 Days 
Acne Scars: 1-2 Weeks
Dark Spots: 2-3 Weeks
Fine lines Wrinkles: 2-4 Weeks

Hyperpigmentation: 3-5 Weeks
Save Money
SkinNelle™️ Photon Mask does not Just fix your skin problems. It is also a BEAUTY Device that most of the expensive Spa-Salon Therapy using ($300USD per visit). You can NOW get an A+Class luxurious Spa-Beauty Salon treatment at home, with unlimited times of use wherever and whenever. It will make your Skin Shining and GLOW.
Save Charging
It comes with a lithium-ion battery that is fully rechargeable. It took me only about 30 minutes for a full charge, and it lasts for over a week with daily use... and that's just with one charge!
Reaches ALL Face
Remember when you have acne or wrinkles locate at your corner of the nose or side of the mouth, it's hard to cover using a light device completely in that area, and you have to hold the device with one hand?
198 LED Photon Bulbs inside the SkinNelle™️ Photon Mask(The MOST in the market) covers your entire face completely, reaching out to all the hard-to-reach areas, eliminating the "blind spots" next to your nose. All you need is to put it on, free up both hands
Additionally, in areas such as the corner of the eye, under of your eyes, corner of the lips, chin, and neck area, the LED lights can reach them fully and give the optimum lights to each area. 
7 In ONE
Normal days...you have a set of products JUST for Acne treatment, and you have a set of products JUST for wrinkles...etc.
But SkinNelle™️ Photon Mask has 7 different light colors that Each Color specifically treats ONE type of Skin disease Effectively. Therefore we are combining all the different various types of skin products INTO ONE Product that is Very Versatile under all kinds of Skin problems.
RESULTS:
7 Colors Wikipedia:
Kills Acne

Blue Light 415nm

✔️ KILLS Bacteria Directly & Safely  ✔️ REDUCE Sebum production less Oily  ✔️ NO Acne SCARS left behind

Did you know?

YOU have Acne because you have Bacteria in your skin. Your skin cells OVER-produce oily stuff called SEBUM, cause more bacteria to live and grow

Blue Light 415nm reduces sebum production, also directly destroy bacteria's chlorophyll, make them starve to death.

Grow Collagen & Rejuvenation

Red light 633nm

5X Times
More COLLAGEN & ELASTIN produced!

Takeaway Wrinkles
Makes skin Softer, Tighter, and more Firm

Red light 633 nm transfers energy to the skin cells, relaxing blood vessels, Increase:

Blood circulation

Cells Regeneration
Oxygenation
Detoxification
Moisturization
Nutrition

Remove Hyperpigmentation

Green Light 525nm

80% Improvement leads to Lighter, Brighter, and smoother Skin Tone.

Did you know?

You have Freckles, Age spots, Brown patches, Even Dark skin is because you have OVER Produced Pigmentation in the bottom layer of your skin.

This Pigmentation is called: Melanin You have Freckles because you have too many Melanin Clusters

Green Light 525nm can reach the bottom of the layers

Breaks Up the Melanin Clusters
Reduce Cells produce less melanin
Prevent melanin forming clusters in the future

Reduce Redness

Yellow Light 590nm

Yellow light, on the one hand, stimulates lymphatic circulation, improves the oxygenation of the cells, and favors the immune system. As a result, it helps:

Reduce Redness (coupe rose) and irritation
Regulates sensitive skin
Increases the luminosity and softness of the skin.
Stimulates the nervous system, improving muscle and tissue tone.

As a result, it has a highly firming and tightening effect on the skin.

Reduce Inflammation

Purple Light 390nm

A combination of Red light and Blue light creates Purple light, which helps:

Eliminate toxins
Reduces inflammation
Improves healing and circulation of blood
Reduces visible acne and acne marks
Wound Healing

As a result, Purple light is highly recommended after aggressive and invasive treatments (such as Botox, fillers, or lasers), since it considerably reduces inflammation and marks.

Relaxing & Soothing Effect

Cyan Light 490nm

The Cyan light activates energy in the cells, facilitating the normal function of the metabolism. Energy flows through the skin and the rest of the body. As a result, it has a relaxing, energizing, and soothing effect on the Skin.

Skin Regeneration

White Light

White light penetrates the deeper layers of the skin and is highly effective in cell regeneration and reactivation of metabolism.

As a result, it helps to reduce fine lines, regenerates aging skin, and improves flaccidity.

The use of the White light is a perfect complement to anti-aging therapy with Red LED light. In the case of people concerned both by the appearance of wrinkles and by sagging of the skin, it is recommended to use Red and white light together with 15 minutes of each light.
How To Use:
Why Choose Us?
What's in the Box?
Solution Manual Available for Download HERE 👈
1 x SkinNelle™ Photon Mask (Face & Neck Set)
1 x Remote Control
1 x Power Adapter
1 x Removable Electrodes Pack
1 x Eye protection Goggle
1 x Instruction Manual
 Also, Don't Forget! ☝️
OUR GUARANTEE
Here at SkinNelle™️, we truly believe we make some of the most innovative products in the world, and we want to make sure we back that up with a risk-free 30-day guarantee.
If you don't have a positive experience for ANY reason, we will refund or replace your SkinNelle™️ Photon Mask no questions asked. We will do WHATEVER it takes to make sure you are 100% satisfied with your purchase.
We have a 24/7 customer support team ready to answer any questions or concerns you may have. Feel free to email us at skinnelle@gmail.com or call us at 1-888-843-0267
SK 

· IN · VEST
 🔥🔥🔥Hurry! Type "CHANGE" to your checkout page to get a 10% OFF  Special Coupon Today!
Making The Change Starting Today
👇👇👇👇👇👇